Jimmy Choo Academy's students design Oxford students' uniform

2

min read
Reading Time:
2
minutes
Reading Time:
2
minutes
On March 2023, Jimmy Choo Academy (JCA), which provides summer schools, short and full-time courses on fashion, signed a partnership with Oxford University's Saïd Business School. Under the partnership, students take part in clothing contests and joint events.
In particular, students of the JCA participate in the student clothing contest for students of the Saïd Business School "to come up with a bold design that will give Oxford Saïd a sleek, new look across its campus." The right to take part in the contest is given to both undergraduate and postgraduate students. Undergraduates work in pairs to design the clothing, while postgraduates have the option to work individually. The winning team or person of the competition will be announced on April 27, with the new uniform rolled out later this year for staff.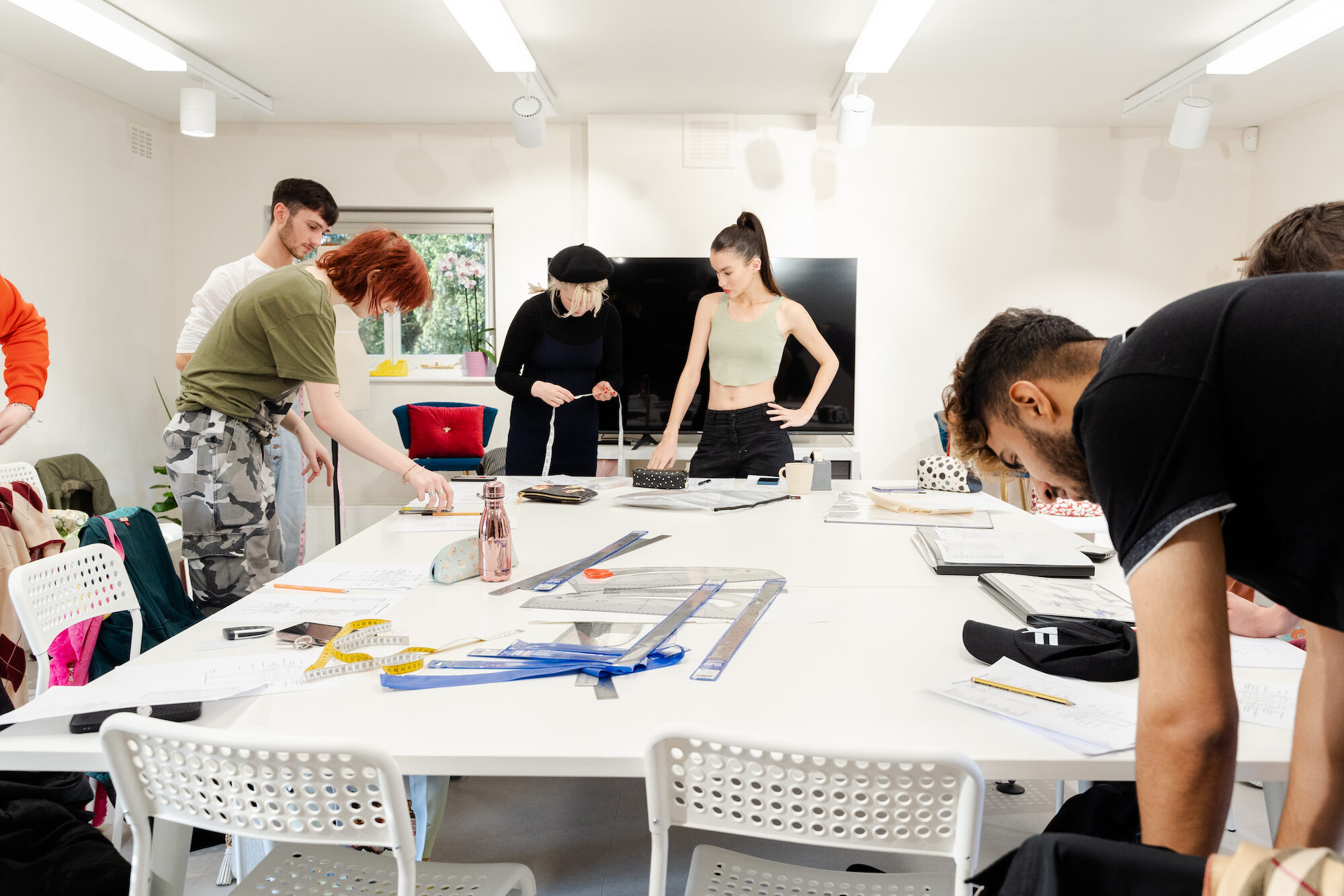 As Fashion Network writes, for the winning students, the prize will be a place on one of Oxford Saïd's Venture Series online courses with a choice between Venture Creation, Venture Finance, or Digital Marketing. The Venture Creation program lasts for 8 weeks and helps students to identify business opportunities, understand entrepreneurial talents, analyze customers and markets, craft a business model, and launch and pitch a venture. The Venture Finance program also lasts for 8 weeks and helps students to analyze the investment cycle, define investor types, learn about fundraising, understand how valuation occurs, learn how to negotiate and learn more about the relations between entrepreneurs and investors. Finally, the Digital Marketing program lasts for 6 weeks and teaches students about marketing psychology, value creation, digital marketing channels, experimentation, measurement, analytics, and more.
Moreover, this partnership between the two educational institutions also includes a series of joint experiences and events hosted by Professor Jimmy Choo and Maria Zubeldia, Director of the Entrepreneurship Centre at Oxford Saïd.

Featured photography by Max Miechowski.